Vietnam visa feedback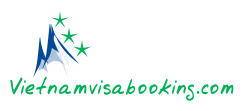 Feedback
We want you to find our website as useful as possible. Your feedback is important to help us understand how people use our website and to assist us in improving our service to you.
You can either drop us an email to: vietnamvisabooking@gmail.com or contact our Customer Support.
Please spare a few minutes of your time to let us know what you think about our website.
Need help? Customer care consultants are standing by.
Call us :
+84-912-685-141.
You can also email to
vietnamvisabooking@gmail.com
and
Our Customer Support
will reply within 2 hours during office hours and within 24 hours outside of office hours.
Full services
No passport required
No photo required
Online payment method
Time and money savings
Free consulate
Low cost guarantee
No embassy chase down

Contact sales at
+ 84-912-685-141
(8AM – 16.00 PM, GMT +7)