Vietnam visa tips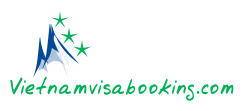 You are here:
Home
>
Vietnam visa tips
VIETNAM VISA TIPS
Getting a visa to Vietnam is now easier than ever before, however, it is better get yourself well prepared under any circumstances that may save you headache.

Hereunder are a few tips that should be taken into account before applying for a visa to Vietnam:
Make sure that you have an at least 6 month valid passport with space left for stamping.
Tourist visas allow visitors to enter and exit Vietnam at Hanoi, Ho Chi Minh city and Danang air-ports or at any of its twelve land borders, three each with Cambodia and China, and six with Laos.
Only citizens of certain countries can visit Vietnam without Vietnam Visa. Those countries include: most citizens of ASEAN countries are no need Vietnam entry visa for visit Vietnam within 30 days; citizens of Korea, Japan and Scandinavians (Norway, Denmark, Sweden and Finland passport holders) are no need visa to Vietnam for visit Vietnam within 15 days. All other citizens are required to get Visa Vietnam before departure (Vietnam entry visa issued prior to departure by Vietnamese consulates or embassies) or a pre-approved Vietnam Visa (visa is issued on arrival at Vietnams International Airports) supplied before arrival in Vietnam.
Tourist visas are valid for a single 30-day stay. The government often talks about issuing visas on arrival to certain favored nationalities, but as yet this sensible scheme has failed to materialize. Arranging the paperwork for a Vietnamese visa has become fairly straightforward, but it remains expensive and unnecessarily time-consuming.
It is possible to arrange a visa on arrival through a Vietnamese travel agent. They will need passport details in advance and will send a confirmation for the visa to be issued at your airport of arrival. In Asia the best place to pick up a Vietnamese visa is Cambodia, where it costs around US$30 and can be arranged the same day. Bangkok is also a popular place as many agents offer cheap packages with an air ticket and visa thrown in.
Visa regulations are often changing, so check carefully before you are due to travel. Usually, it is possible to extend visas within Vietnam but not during the Party Congresses.
Visa extensions are often done with less than 1 week on your ongoing visa, and after 3 extensions, you must get a new visa. The fee is ranging from 18-35USD.
In case, you are exempted from visa to Vietnam, and want to stay longer than your allowed time, the fee is quite expensive (50-70USD), so keep in mind this when you plan your travel itinerary.
Apply for a visa to Vietnam one or two weeks in advance to avoid unwanted troubles or urgent fee.
If you plan to spend more than a month in Vietnam, or if you plan to exit Vietnam and enter again from Cambodia or Laos, arrange a three-month multiple entry visa. These cost around US$95 in Cambodia, but are not available from all Vietnamese embassies. In our experience personal appearance influences the reception you receive from airport immigration - if you wear shorts or scruffy clothing, look dirty or unshaven, you can expect problems. Try your best to look 'respectable'.
Other tips
FAQs
Full services
No passport required
No photo required
Online payment method
Time and money savings
Free consulate
Low cost guarantee
No embassy chase down

Contact sales at
+ 84-912-685-141
(8AM – 16.00 PM, GMT +7)