How visa on arrival works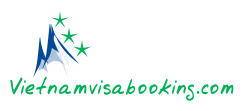 Apply for a visa online through 3 easy steps
Get started by using
visa online form
which allows you to submit your application:
1. Your full name (exactly as in your passport)
2. Gender
3. Date of birth (DOB)
4. Nationality
5. Passport Number
6. Visa type: single/ multiple for 01/ 03 month(s)
7. Proposed arrival date
Upon receipt of your application and payment, we will start processing your visa and send it to you by email in
PDF format or JPG images
within 2 working days. You then will need to print the file (colour preferred, but not required), prepare at least 2 photos of passport regulation size (2in x 2in, or 5.08 cm x 5.08 cm but not too strict),
stamping fees
(25 USD/person for 1-3 month single entry, 65 USD/person for less than 1 month multiple entry visa or 95 USD/person for 3 months multiple entry visa)
Upon arrival at Vietnam's airport, expect a
simple form
to fill in, present the
approval letter
, passport, photos, and pay for the stamping fee to get your visa done. The actual process takes around 15 minutes without hassle or trouble.
FAQs
Related visa news
Book online or call
---
Contact sales at
+ 84-912-685-141
(8AM – 16.00 PM, GMT +7)

Why book with us
---
Full services
No passport required
No photo required
Online payment method
Time and money savings
Free consulate
Low cost guarantee
No embassy chase down