Privacy & Sercurity support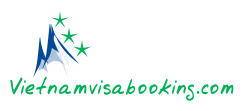 Privacy statement
It is the policy of Vietnamvisabooking.com to protect and preserve the privacy of its users and customers, and the confidentiality of the information they provide, subject to conditions described below. To demonstrate our commitment to privacy we encourage all of our current and prospective users to read this Privacy Statement carefully before using the system.

Security

Vietnamvisabooking.com is committed to providing the highest level of security and privacy. All transactions of user authentication including credit cards processing are conducted using SSL (Secure Socket Layer) technology, supported by your browser, which encrypts all information that is sent to us.
"SSL is a protocol developed by Netscape for transmitting private documents via the Internet. SSL uses a cryptographic system that uses two keys to encrypt data − a public key known to everyone and a private or secret key known only to the recipient of the message."
There are some benefits that SSL brings to its users:
Available to hosting companies, ISPs, and other bulk purchasers.
Widest selection of SSL certificates at the lowest prices.
Purchase certificates on behalf of customers.
Tiered discounted pricing.
Easy to use online management system to submit Certificate Signing Requests from your own management area.
Certificates are issued and managed under your control at your speed.
Prepayment system to allow you to start selling SSL Certificates immediately - No monthly / annual commitments.
You make the sale - the discounted price of the certificate is subtracted from your central account.
Purchase now and implement later.
Deposit funds into your account at any time to keep on top of your own success.
Ongoing opportunity to capture recurring product sales.
Therefore, your personal information is impossible to be revealed to third side excluding us.
Use of email
Your email is used only for the purpose of sending the information confirmation and approval letters.
Need help? Customer care consultants are standing by.
Call us :
+84-912-685-141.
You can also email to
vietnamvisabooking@gmail.com
and
Our Customer Support
will reply within 2 hours during office hours and within 24 hours outside of office hours.
Contact sales at
+ 84-912-685-141
(8AM – 16.00 PM, GMT +7)