Vietnam visa type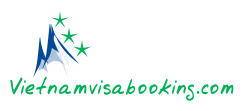 Type of Vietnam visa
1. Tourist visas
Available 1 month single entry and 1 month multiple entry.
Maximum stay in Vietnam of 30 days.
One-time extension of 30 days after your arrival in Vietnam.
2. Business visas
Applicants should obtain the approval through their sponsor in Vietnam.
Multiple entry and stay of three months is available.
3. Diplomatic and official visas
No fees unless otherwise agreed upon between Vietnam and applicant' s country.
On applying this visa, the applicant must submit an official letter from the concerned agencies of local government, foreign embassies or consulates accredited to the applicant's country, international organizations, or other accredited organizations based in that country.
4. Student visa
A student visa is usually arranged after your arrival. It's acceptable to enter Vietnam on a tourist visa, enrol in a Vietnamese language course and then apply at the immigration police for a change in status. In reality, the easiest way to do it is to contact a travel company and have them help you make the application.
5. Visa extensions
If you've got the dollars, they've got the rubber stamp. Tourist-visa extensions cost as little US$10, but it is easier to pay more and sort this out through a travel agency. Getting the stamp yourself can be a bureaucratic nightmare. The procedure takes two or three days and you can only extend one time for 30 days. In theory you should be able to extend your visa in any provincial capital. In practice it goes smoothest in major cities, such as Ho Chi Minh city, Hanoi, Danang and Hue, which cater to mass tourism.
6. Re-entry visa
It's possible to enter Cambodia, Laos or any other country from Vietnam and then re- enter without having to apply for another visa. However, you must apply for a re-entry visa before you leave Vietnam. If you do not have a re-entry visa, you will have to go through the whole Vietnamese visa nonsense again. Re-entry visas are easiest to arrange in Hanoi or Ho Chi Minh city, but you will almost certainly have to ask a travel agent to do the paperwork for you. Travel agents charge about US$25 for this service and can complete the procedure in a day or two.
FAQs
Related visa news
Full services
No passport required
No photo required
Online payment method
Time and money savings
Free consulate
Low cost guarantee
No embassy chase down

Contact sales at
+ 84-912-685-141
(8AM – 16.00 PM, GMT +7)